Seasonal Hatch
Once a year the Hatch pepper comes to us fresh and from New Mexico.
The hatch chile is spicy, earthy and full of what Silagy sauce does best - heat and flavor.
Get some while our supply last .. very limited!
Fire Roasted Habanero - Forged through Fire
It all started when...
Silagy Sauce was born of a passion for creating delicious meals to keep family and friends gathered around the table together. We felt inspired to create flavors for the community to share around their own tables. Food brings people together, and Silagy Sauce was created to ignite people's passion for coming together around their favorite foods.
Silagy Sauces are all natural, free of preservatives and made with simple, quality, handpicked ingredients. Unlike other hot sauces, we're not just heat for the sake of heat. Silagy Sauces perfectly combine heat with flavor to create a delicious complement to an incredible variety of foods. We strive for each of our sauces to be a flavor explosion, an eating experience, and something that our customers will savor and share with their families time and again.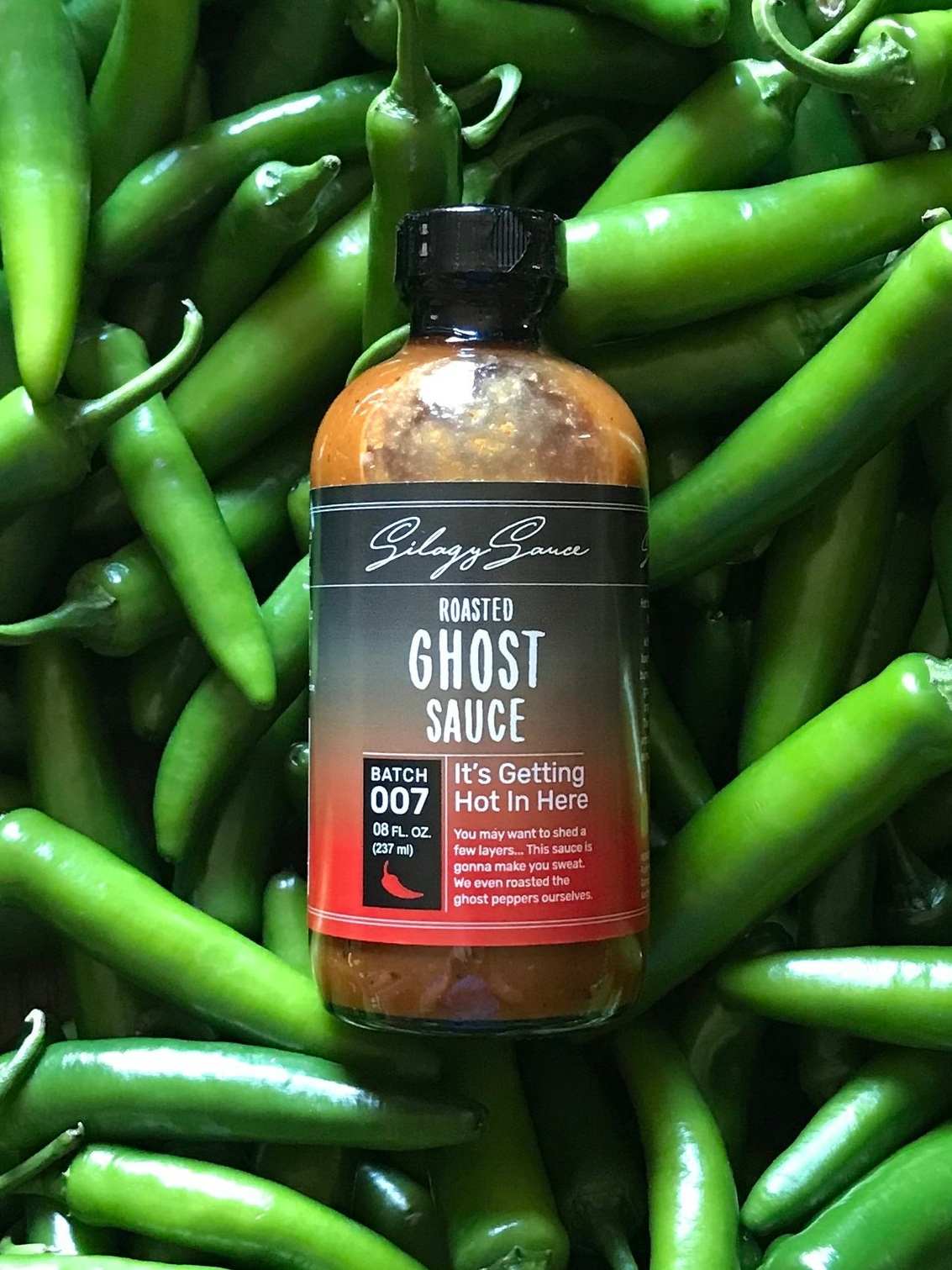 Silagy Sauce hasn't simply refined an old tradition: We've started a new one. Guided by an international palate, we fuse sauce making techniques from around the world to create distinctive flavors and textures. To achieve our famous flavor explosion, each Silagy Sauce is slow smoked or roasted in small batches using only the freshest ingredients. Flavor like this can't be rushed- your tastebuds will thank you for your patience.
360-600-2884
People are talking about Silagy Sauce.
Silagy Sauce has been all over the community creating new fans. Have a look at these local articles featuring Silagy Sauce.
Washington Natives, The Silagys are on fire for hot sauce. Raised on farm fresh food, the Silagys have a passion for creating delectable dishes to share with their loved ones. Silagy Sauce was born of a devotion to real food, lovingly made with fresh ingredients and enjoyed with family and friends.